IPMS have negotiated special rates for members attending Scale ModelWorld at three nearby hotels.
There are two hotels on site, the Holiday Inn and the International Hotel, while the Ramada Hotel is close by.
You should book direct by email to Matt Davis of the Reservations Team or phone (01952) 527313 or fax (01952) 527309.
The sat nav postcodes are:
Holiday Inn: TF3 4EH
International Hotel: TF3 4EA
Ramada Hotel: TF3 4NA
Also nearby is the Travelodge Telford Southwater, which offers a 5% discount if you click this box: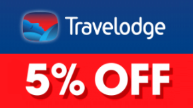 The Travelodge address is Unit 4, Park Avenue, Southwater, Telford, TF3 4BF and their telephone number is 08719 846535
For information on other places to stay in the area please visit Shropshire Tourism & Leisure Guide.